Western Inspired Threads + A Splash of Every Day Style
Here at The Turquoise Tractor our mission is to make you feel beautiful in whatever style you choose to take on the day in. We are a little bit of Western Rocker and everything in between.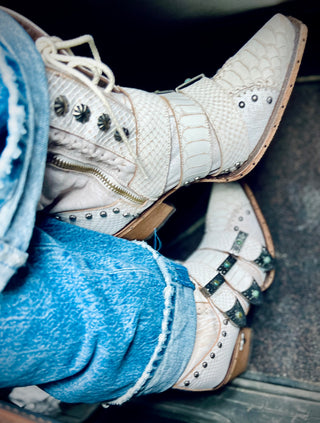 Things We
Love
We are loving the fall and winter Lane Boots Collection.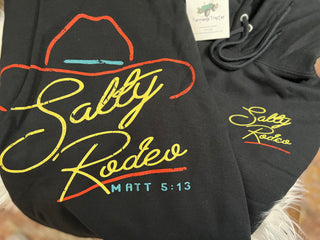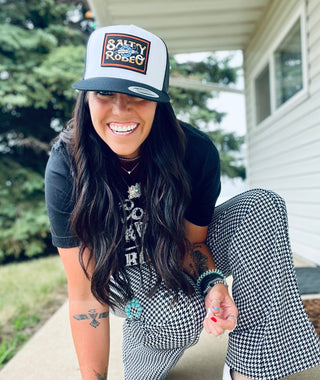 Salty Rodeo Co.
Matthew 5:13 "Ye are the salt of the Earth" They live the model and we love them for it.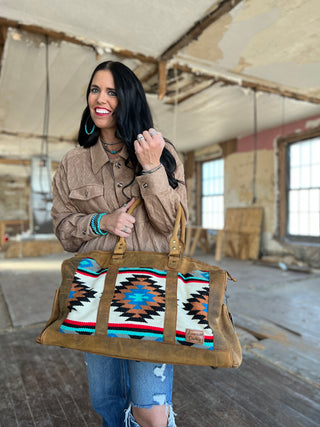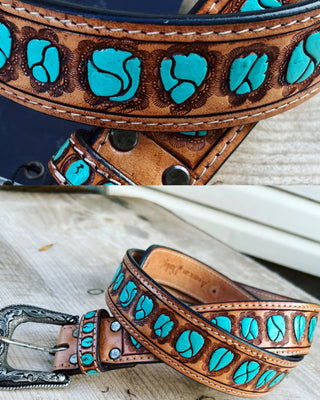 American Darling
Affordable Genuine Hand tooled, Hand painted, Saddle Blankets, and Hair-on Hide Bags and Accessories.
"I'm lucky enough to have known Jamie for 20 years. She's always been an amazing ball of energy and so much fun! Add that to her amazing fashion sense - you'll walk in to her boutique and leave well dressed, confident, and with a new friend!! She never disappoints!! We love the Turquoise Tractor 🚜💚"
– Kendall B.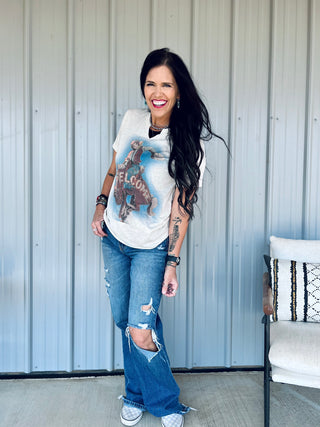 "Jamie has a great sense of style and will help you find exactly what you are looking for with that extra flair. "
– Tonya F.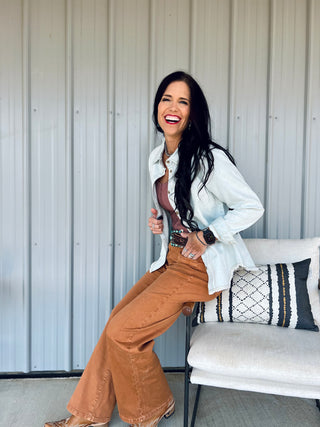 Shop the Look
Pinpoints to an on point look.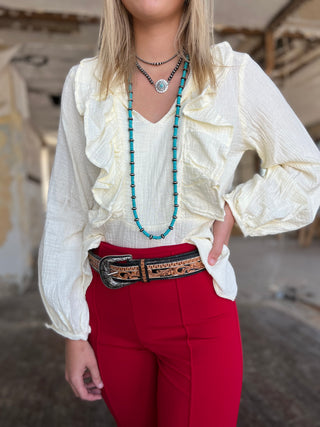 Shop the Look
Pinpoints to an on point look.
Blog posts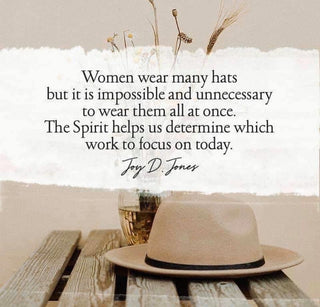 Choosing the right hat to wear isn't always easy.  We start the day feeling as if we know which hat to wear to complete our look.  Each morning I am...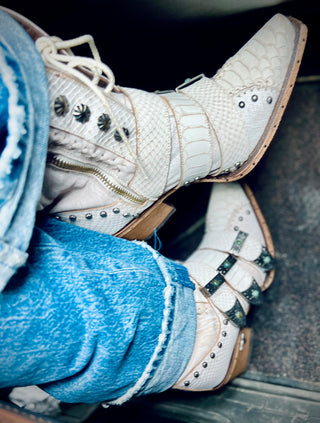 LANE BOOTS- Need we say more...maybe not but we will.  Lane boots are fashion forward all white staying true to western fashion.  The Showdown boots remind me of the early...